Service for dogs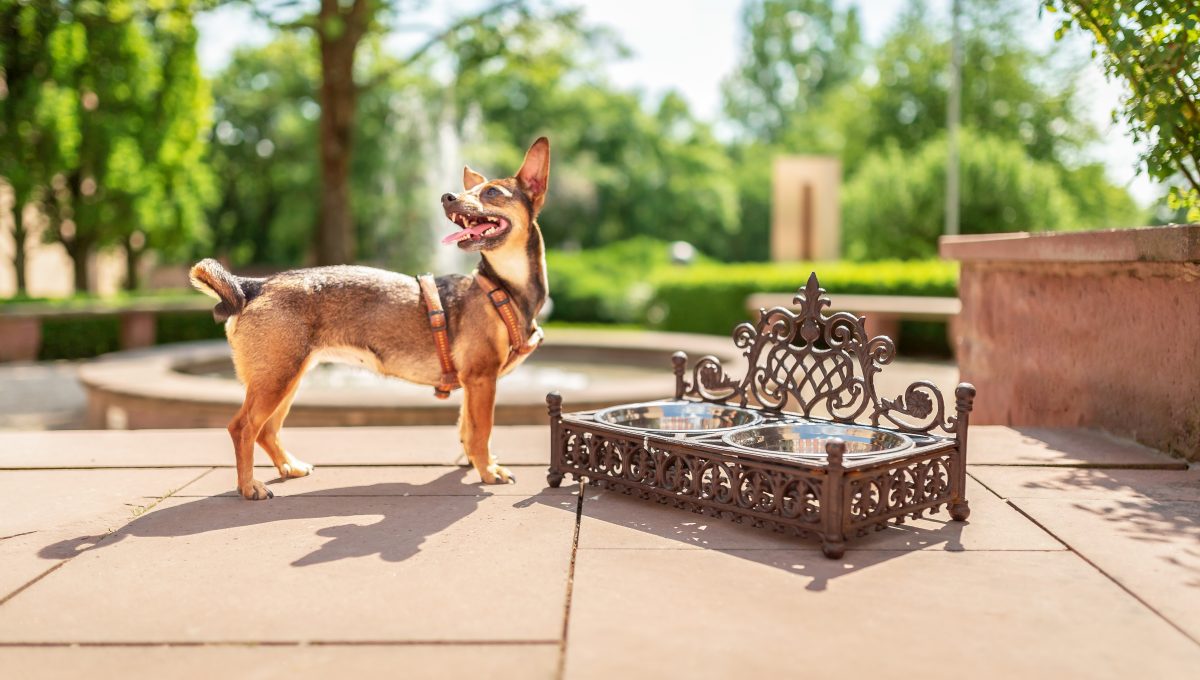 We should be delighted to welcome your dog to a suitable "dog's realm". You are more than welcome.
What would a hunting palace be without dogs?
Your darling canine need not be a hunting dog in order to be welcome at Hotel Jagdschloss Kranichstein. Whether your pooch is big or small – we shall prepare a suitable "dog's realm" in your room at your request. Royally furnished, of course, with a comfy "Lillibed" dog sofa, made from non-allergenic materials. Meals are served from porcelain, and the snack menu includes a choice of game, lamb and turkey.
Hotel Jagschloss Kranichstein, with its extensive palace parklands, is a paradise for dogs and their owners. And if you wish to dine in our restaurant after a long walk, your best friend is of course also welcome to join you in the restaurant, and indeed throughout the hotel.
Price
Per day and dog: € 15.00
Reservation
Please also inform us on the booking page as to the size of your dog, so that we can prepare a suitably sized welcome for him or her.
Shopping tip in Darmstadt:
We source all of our products for your dog from a dog boutique:
Shop around the dog