Weddings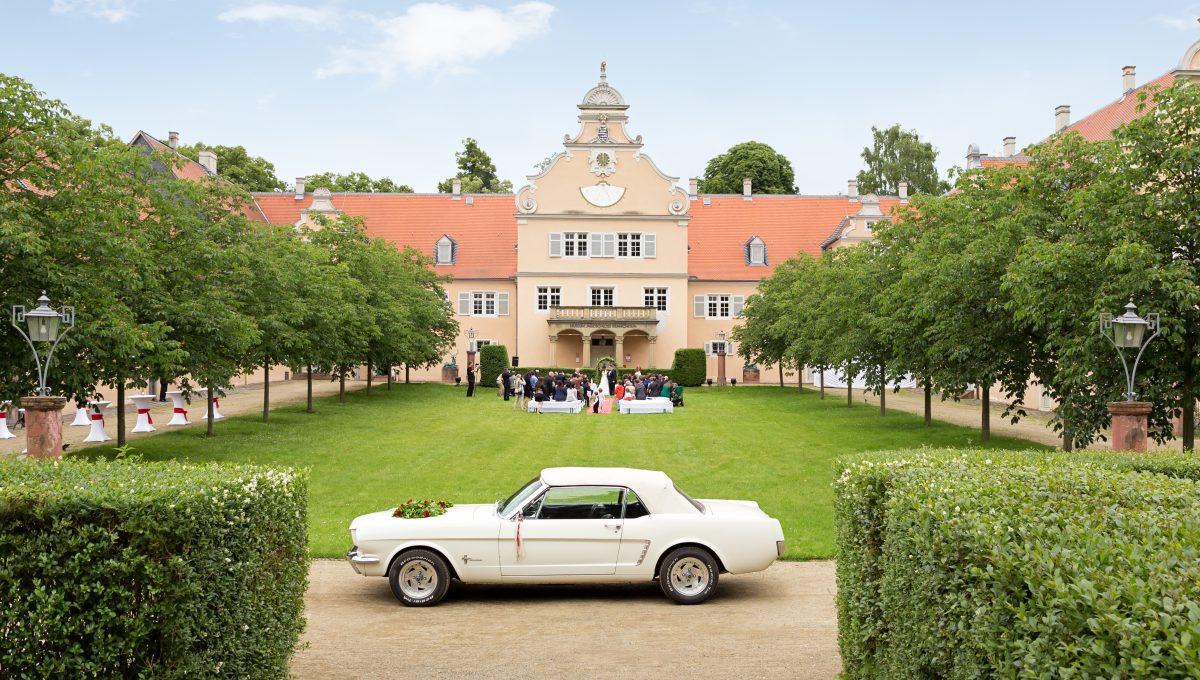 Lavish, from start to finish: Weddings in the Hotel Jagdschloss Kranichstein.
A wedding reception should be memorable for ever. The desire to make it as special as possible, can be fulfilled in many different ways in the Hotel Jagdschloss Kranichstein. Depending on the season, size of the party and your personal preferences. Here you can have a princely celebration amidst historic rooms and picturesque nature.
A lavish celebration
Inspiration for your wedding reception
Beginning in the Jagdschloss chapel
This is how a special celebration should begin: by saying "I do" in front of the imposing 17th century altar. In the Renaissance chapel of the Jagdschloss, which was built on royal orders by the master builder Kesselhut. The ceremony can be attended by a wedding party of up to 80 persons.
Sparkling wine reception in the Schlosshof
After the church wedding comes the traditional sparkling wine reception. Not just anywhere, but on the luxurious lawns of the Schlosshof. Surrounded by the Jagdschloss, with a view of the forest and the Backhausteich. Protected from the rain by pavilions.
Pleasurable strolls in nature
Guests who wish to stretch their legs a little have the perfect opportunity to do so at any time in the castle parklands and around the Backhausteich.
Good night and good morning
Those who wish to stay overnight can withdraw after the party to one of the 48 rooms in Hotel Jagdschloss Kranichstein. Standard and deluxe rooms as well as junior suites are available.
And on the next morning, guests can refresh themselves with a lie-in breakfast.
Everything for your wedding celebrations
Schlosskapelle
Church wedding in a Renaissance chapel with seating for 80 guests
Rooms and suites
48 rooms in three categories for all who wish to stay overnight
Menu selection
upon consultation
Wedding cake
made according to your wishes
Ceremonial halls
Schlosssaal (up to 130 persons with banquet seating)
Blauer Salon (up to 60 persons with banquet seating)
Open-air
Parforcehof: 700 m²
to 1000 persons
Schlosspark: 3500 m²  
to 6,000 persons
Decoration
Experts can support you upon request in creating the optical backdrop to your wedding reception.
Contact
Alina Schäfer
06151-130 67-0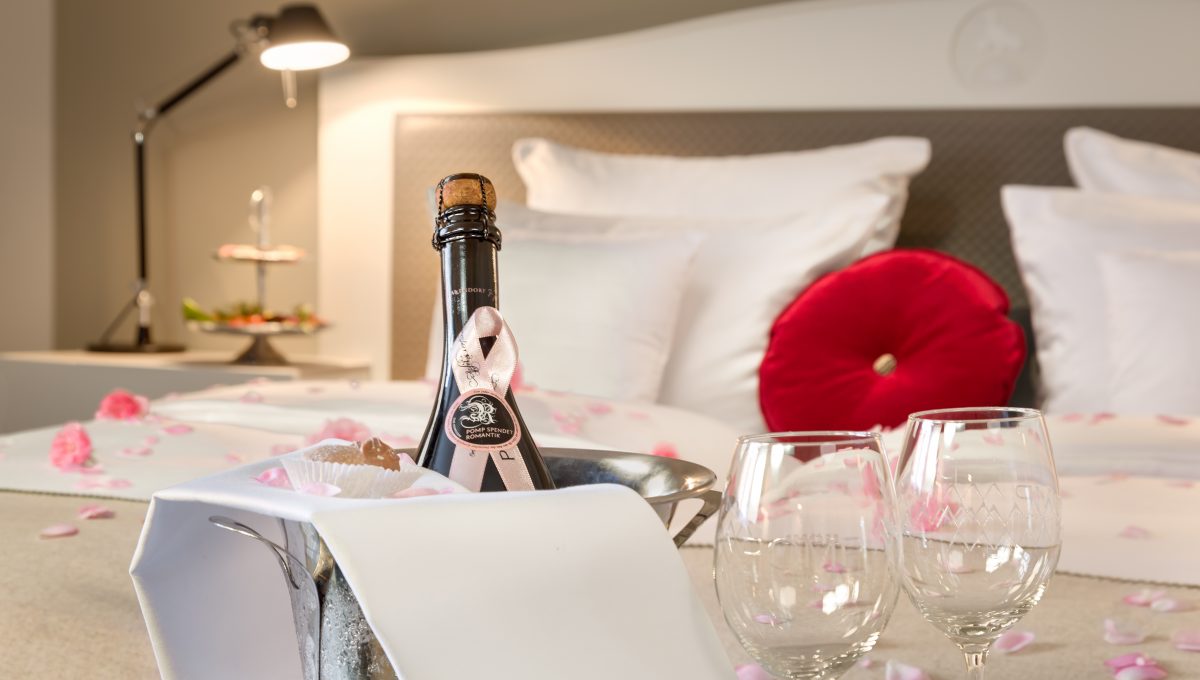 Lavish, from start to finish: Weddings in the Hotel Jagdschloss Kranichstein.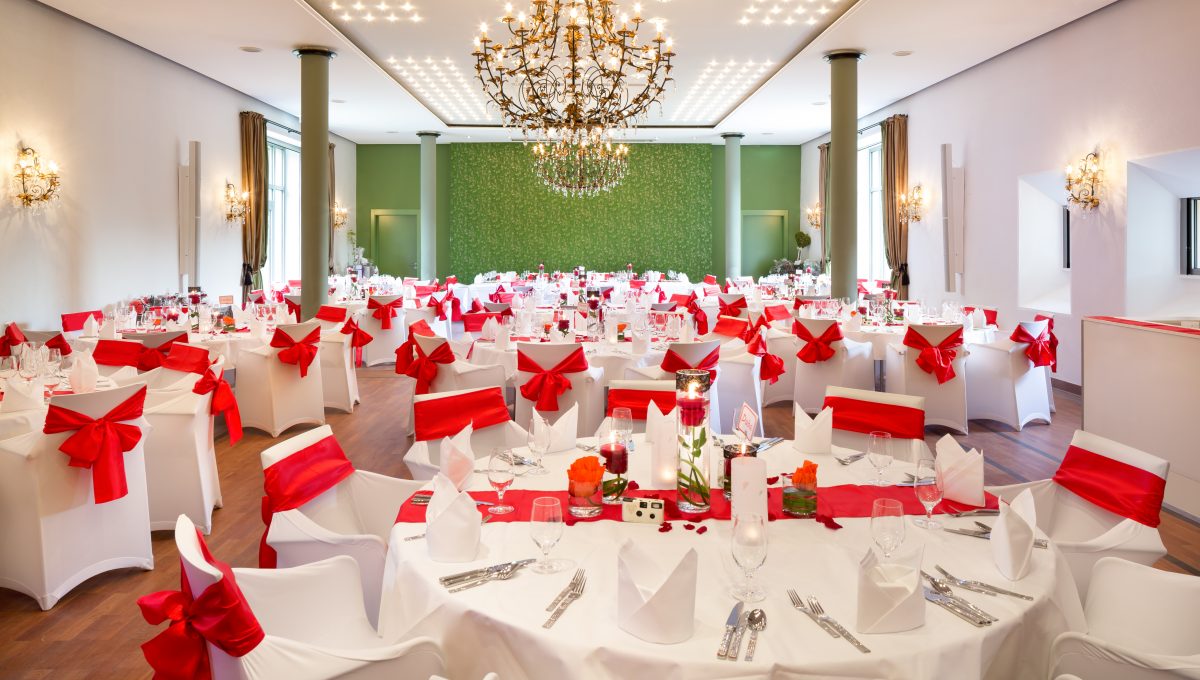 With loving detail: wedding banquet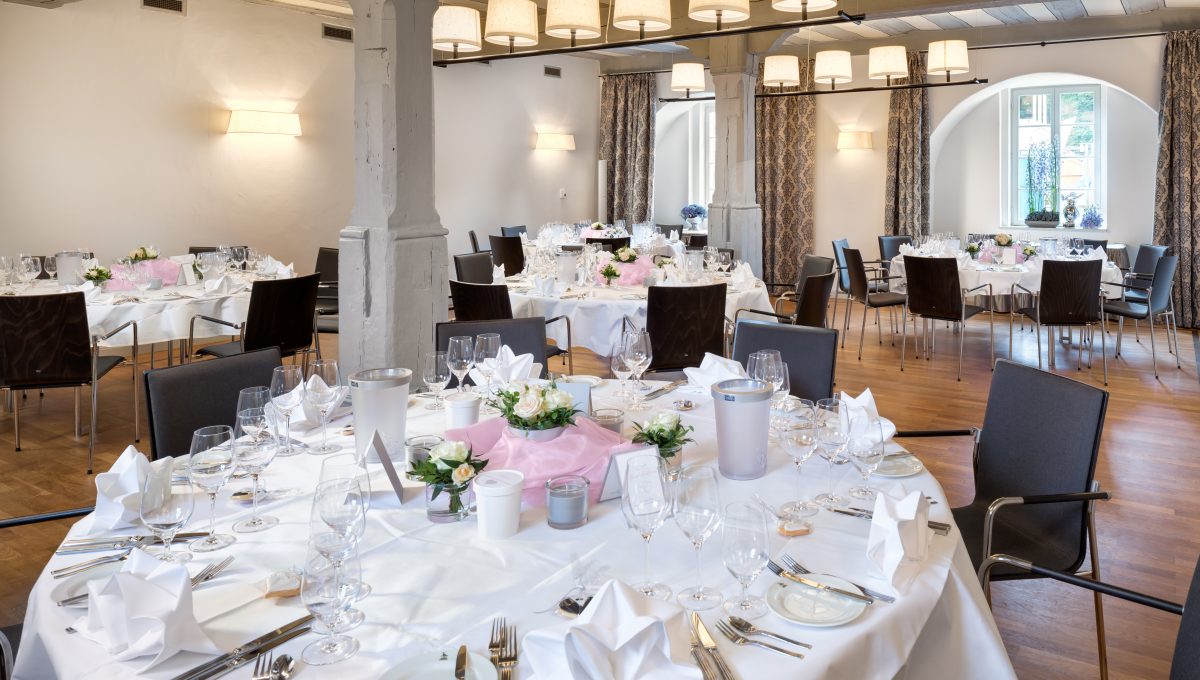 Wedding party in the Blue Salon: a perfect party even on a smaller scale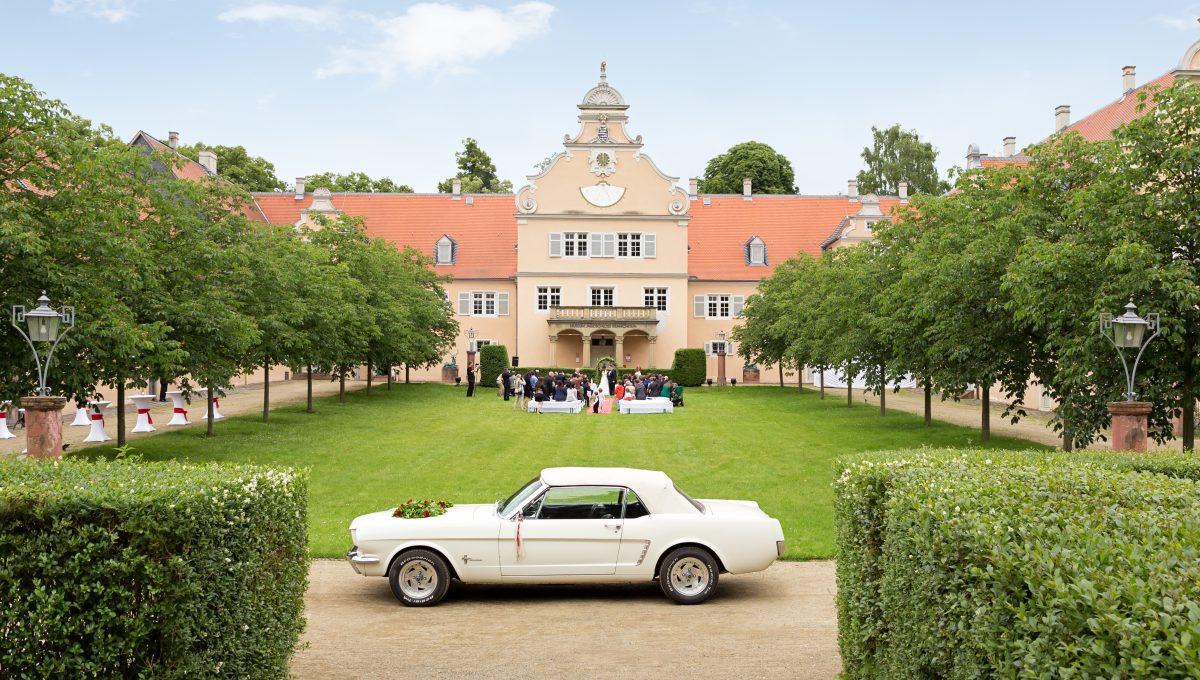 Saying your wedding vows outside: the Schlosshof, castle courtyard.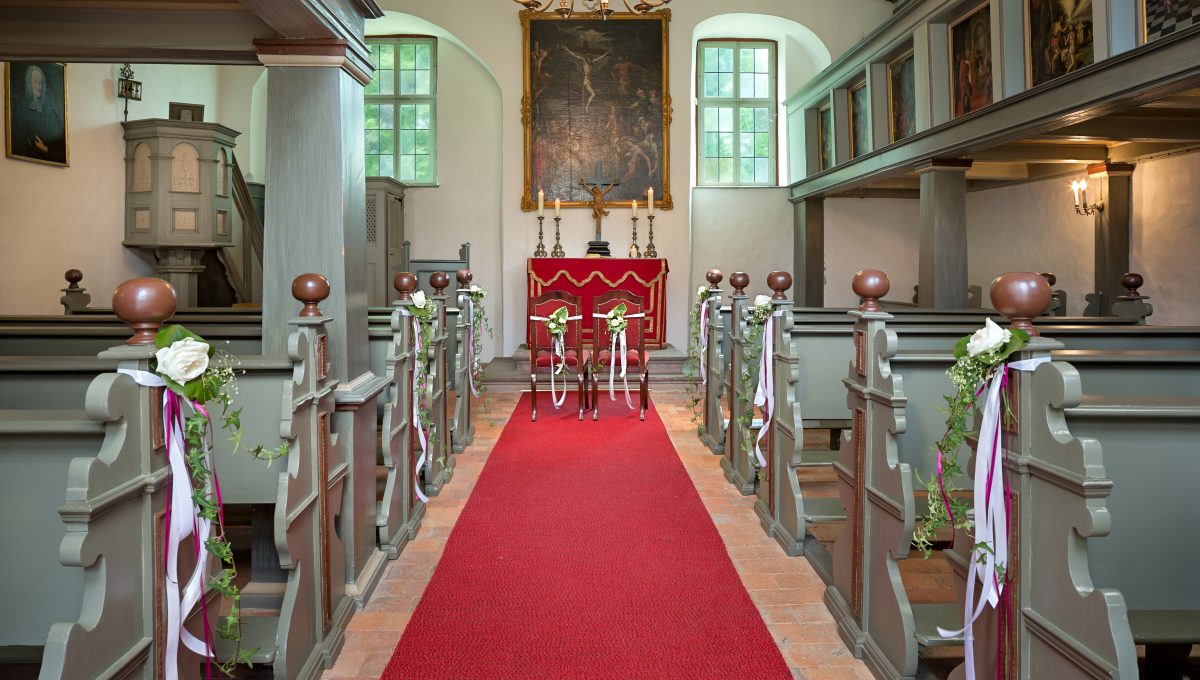 Renaissance for romantic weddings: the Schlosskapelle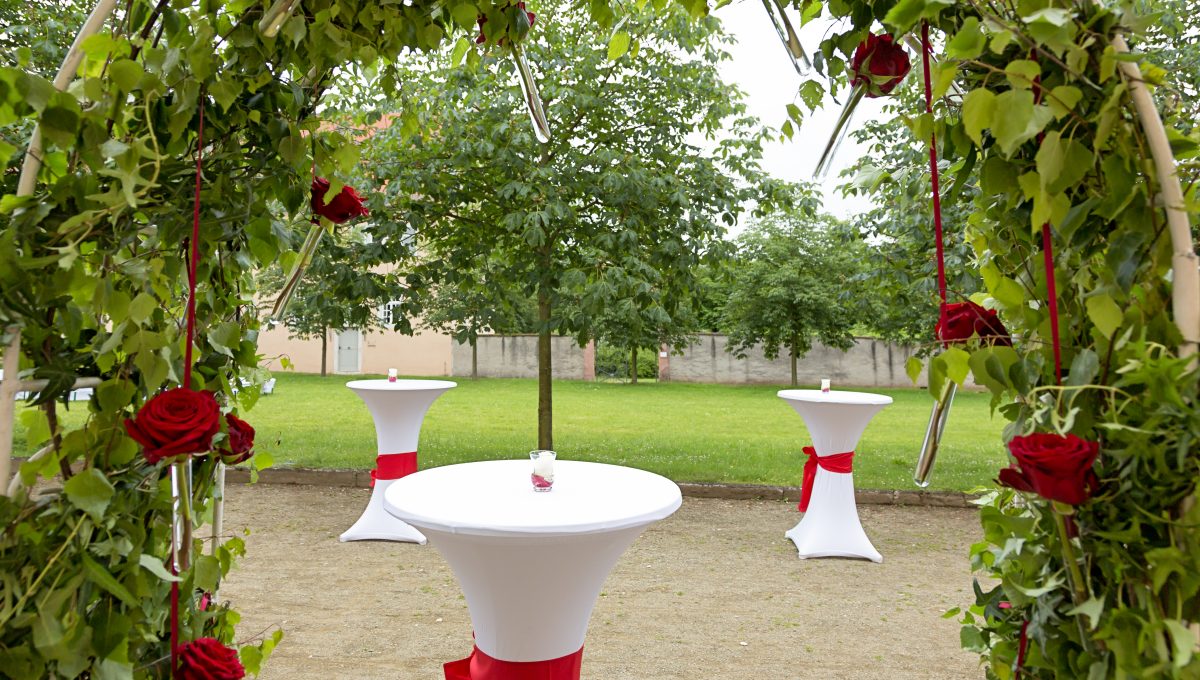 Romantic reception before the celebration in the castle hall